Exercise:  Helpful or Harmful in ALS?                                                               
By:
Robert G Miller MD, Neurologist, Director
Sandy McDade RPT, Physical Therapist
Melody Fong, Occupational Therapist
Forbes Norris ALS Research and Treatment Center
We are all familiar with the many benefits of exercise including improved sleep, appetite, mood, digestion, and increased endorphins.  At the same time "energy conservation" and minimizing fatigue is often emphasized in the treatment of ALS. People with ALS (PALS) are therefore often confused as to whether exercise is helpful or harmful for them.  The answer to this question will depend on the type of exercise being performed as well as the stage of progression in each region of the body. In this article we will provide some guidelines for three types of exercise for PALS; aerobic (cardiovascular), strengthening, and range of motion (ROM).  Understanding safe exercise options and principals for PALS is an important starting point.  People with ALS should also work with a physical therapist, familiar with ALS, who has examined their body.  This therapist will develop an exercise program and modify it, as needed, over time. A physical therapist makes certain PALS and their caregivers know how to independently and safely perform the exercises that provide the most benefit to each different part of the body.
Here are some guidelines we provide at the Forbes Norris ALS Center to patients with ALS regarding various forms of exercise.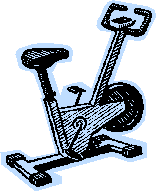 Aerobic Exercise
Animal models of ALS have shown benefit and even prolonged survival from moderate exercise.  Studies suggest that moderate aerobic exercise boosted levels of nourishing brain hormones, IGF-1(Insulin-like growth factor 1) and BDNF (Brain-derived neurotrophic factor), and reduced markers of inflammation which is thought to be an important mechanism in ALS.
For PALS who have the strength and energy for a cardiovascular exercise program, we recommend a stationary bicycle, elliptical or treadmill equipped with an ergometer to measure heart rate.  The device can be ramped up to about 70-75% maximal heart rate for about 10-20 minutes, three times per week.
Moderation is key.  At the conclusion of any aerobic exercise a person with ALS should rest. Following that period of relaxation though a PALS who has not overdone it will have the energy to complete his or her typical daily tasks. If exercise is reducing a person's energy it is counterproductive and should be decreased or eliminated.  Many PALS do not have the strength or energy for any cardiovascular exercise.  We encourage them to focus completely on energy conservation in order to have the stamina to take part in their important and enjoyable daily activities.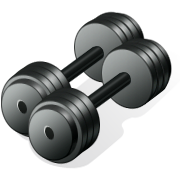 Strengthening Exercise
ALS studies on strengthening exercises demonstrate that a moderate program of strengthening can increase strength but intense exercise can result in an acceleration of weakness.
Muscles that can overcome gravity and provide some resistance can be strengthened safely with moderate weight lifting (3 sets of 10 repetitions that are not too intense to complete).  Muscles that are not strong enough to easily perform typical daily tasks should not be subjected to strengthening exercises.  Arms, for example, that can be overworked during the performance of tasks like brushing teeth or raising utensils for eating require planned rest periods and modifications to make these tasks easier.  An example of a modification would be to prop-up arms on a table or counter for eating or teeth brushing so they do not need to be lifted as high.  Rest and modifications are more likely to preserve already weakened muscles than strengthening exercises.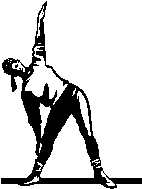 Stretching and ROM (Range of Motion) Exercise
Range of motion and stretching are important to perform daily starting in the early stages of ALS.  People with ALS often experience tight, contracted and sore muscles.  Active or passive (with a partner moving the limbs) range of motion and stretching exercises help maintain joint mobility and soft tissue flexibility. These movements reduce or prevent stiffness and pain without fatiguing muscles.
Perform ROM and stretching slowly without forcing any part of the body. For in-depth instructions and guidelines on performing ROM exercises we direct you to this article "Passive and Assistive Range of Motion Exercises for Patients with ALS"  by the ALS Association Oregon and SW Washington Chapter.
A modified Pilates, yoga or tai chi program, walking and aqua therapy can also provide ROM exercise. Pilates exercises combine light resistance with stretching. Some people with ALS have found working one-on-one with an experienced Pilates or yoga instructor is beneficial. Aqua therapy stimulates muscles and due to the buoyancy of the water allows weakened muscles to move easier. Walking provides not only the benefit of stimulating muscles but stimulating many bodily functions, plus providing fresh air and enjoyment of the outdoors.  Patients often report positive physiological benefits from these forms of exercise too including relaxation and reduced stress.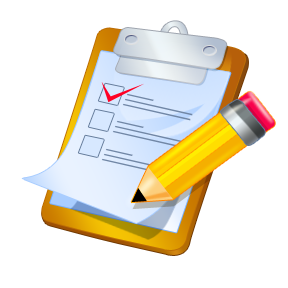 Basic Rules of Exercise for PALS
The most important rule for people with ALS is, listen to your body. Stop when fatigue sets in rather than pushing through it.  If you are sore or especially fatigued the next day, you have overdone it. Soreness indicates muscle tissue break down, a bad thing in ALS.  Start any exercise program slowly and move up to the level you want to achieve gradually.  Recognize there may be some days your body requires more rest than others.   A physical therapist is the ideal coach as you develop and modify your own exercise program.
References:
Lopes de Almeida, Silvestre R, Pinto AC, de Carvalho M. Exercise and ALS, Neurol Sci 2012;33:9-15.
Chen A., Montes, J., Mitsumoto, H. (2008). The role of exercise in amyotrophic lateral sclerosis. Physical Medicine and Rehabilitation Clinics of North America, 19, 545-557.
Dalbello-Haas V, Florence JM, Krivickas LS. (2008) Therapeutic exercise for people with amyotrophic lateral sclerosis or motor neuron disease. Cochrane Database of Systematic Reviews 2, CD005229.
Lui, A.J., Byl N.N. (2009). A systematic review of the effect of moderate intensity exercise on function and disease progression in amyotrophic lateral sclerosis. Journal of Neurologic Physical Therapy, 33, 68-87.
Pinto, A.C., Alves, M., Nogueira, A., Evangelista, T., Carvalho, J., Coelho, A., de Carvalho, M. and Sales-Luís, M.L. Can amyotrophic lateral sclerosis patients with respiratory insufficiency exercise? Journal of Neurological Sciences 1999;169, 69-75.